We are proud to announce our Distribution Agreement with 3Dot Technologies Inc. to fabricate, engineer the best LCD and LED Video wall display solutions in North America.
3Dot Technologies Inc. will become an extended team of Melnik Mounts to contribute to our continued growth in North America and support our 28 years of experience in engineering metal solutions for visual structures, brackets, displays, and LCD / Direct View LED visual structures.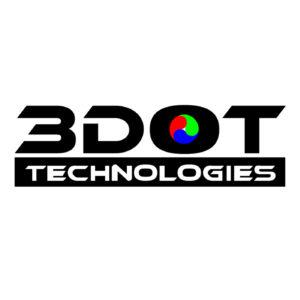 About Melnik Mounts:
Melnik Mounts is focused on innovative custom solutions for visual structures and displays. Our dedicated team of designers and manufacturing engineers have a wealth of experience in engineering and fabricating custom solutions for visual structures and displays. Melnik Mounts provides a one-stop-shop where everything is designed, engineered, and built in our facility with materials sourced in North America. Our long track record of success and reputation for a customer-focused approach is our greatest source of pride.
For more information about Melnik Mounts visit: https://www.melnikmounts.ca
About 3Dot Technologies:
3Dot Technologies' team of experienced AV market leaders are experts in design, sales, and services in the field of video wall solutions technology. 3Dot Technologies offers system design, technology acquisition and implementation including services and after sales support to the Consultant and integrator partner community to ensure utmost satisfaction from our end user customers.
For more information about 3Dot Technologies, visit: https://www.3dot-tech.com