The Hinged Mount is perfect for clients who want LED video walls but with easy access to behind the screens.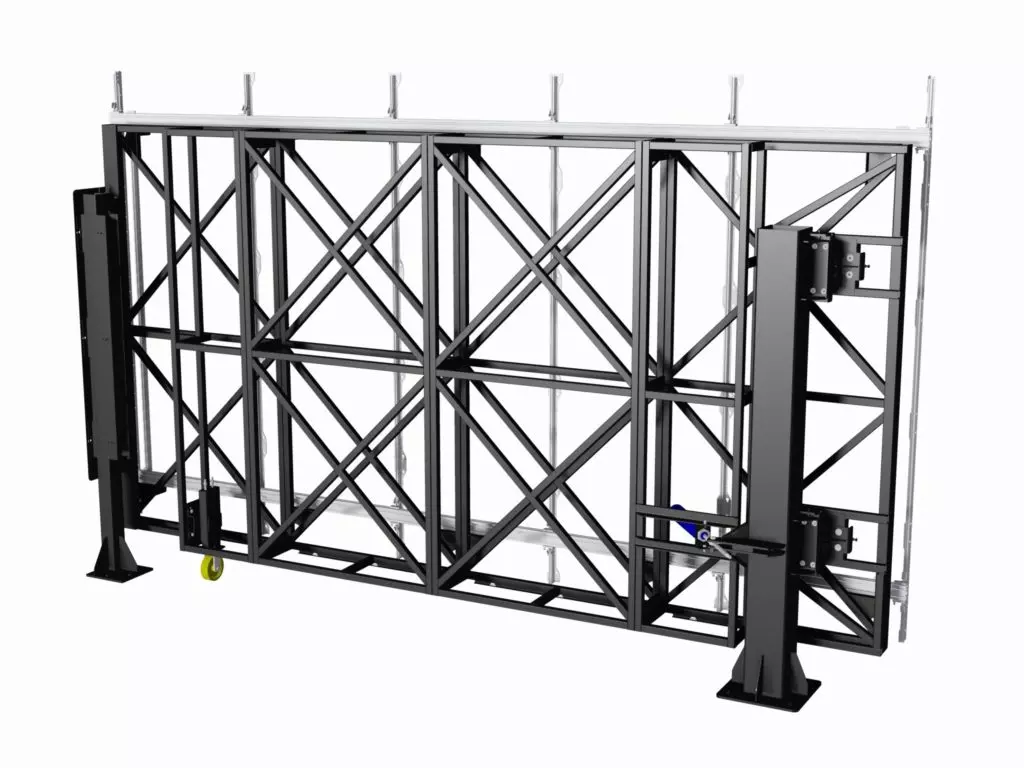 Custom Configurations available in all series for special case situations.
LED cabinet mount screen 5 x 5 Samsung IER series total size 16' x 9'.
The hinging mount series was designed by Melnik Mounts for clients who require an LED video wall that allows access behind the screen. Melnik designed, engineered and built a Hinging Gate style mount that could be opened when required and then latched and locked when the hinging was not required.  Built-in leveling system, floating wheels, and integrated frame stiffened system was developed to prevent module separation.
Have questions about this product? Not sure if this is the right product for you? Ask us anything, we have the answers.